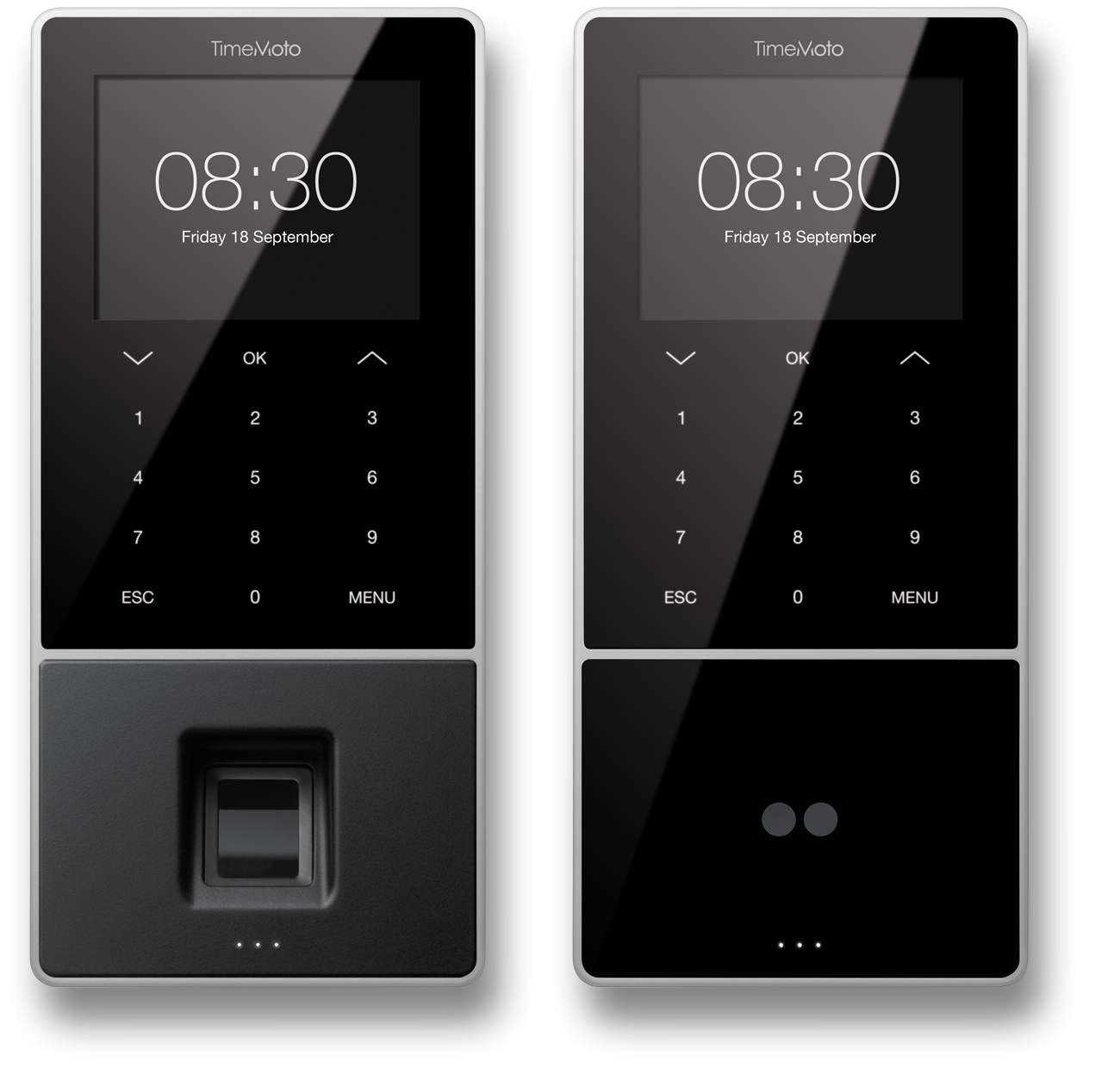 TimeMoto clocking-in devices
TimeMoto's versatile range of clocking-in devices work seamlessly with our Cloud solutions. Easy to install (no IT department required!) and easy to use, these beautifully designed terminals work with a variety of identification technologies. And you can simply add more as your business grows.
See all clocking-in devices
Why choose TimeMoto clocking-in devices?
Reliable clocking-in for any business
Our intuitive devices are perfect for situations where clocking-in using mobile phones or desktops is not possible. A variety of input methods are quick and effortless to use.
Meet compliance requirements
All TimeMoto solutions are GDPR-compliant for security and privacy. TimeMoto also supports you in meeting local labour laws and overtime regulations.
Easy to install. Intuitive to use.
Get started in no time. Your team can use the clocking-in device(s) straightaway – and you can count on a high adoption rate from everyone.
Transparency for everyone
Employees enjoy the clarity the clocks provide. The audit trail also means managers can be sure buddy punching or other instances of time theft are eliminated.
A perfect fit for your company
TimeMoto seamlessly adapts to your business environment. As your business scales up you can easily add more clocking-in devices.
Devices that match your company image
The clocks' attractive design is modern and makes a strong statement about your business.
GDPR and labour law compliance
All TimeMoto solutions help you comply with local labour laws and overtime regulations. They are also fully GDPR-compliant so your data is constantly safe, secure and private.

Cloud-ready
All our clocks integrate with TimeMoto Cloud. So you can then use your clocking-in data to help manage employee time, attendance and scheduling.
Try TimeMoto Cloud for free
A 30 day free trial is included with all TimeMoto clocking-in devices.
Start free trial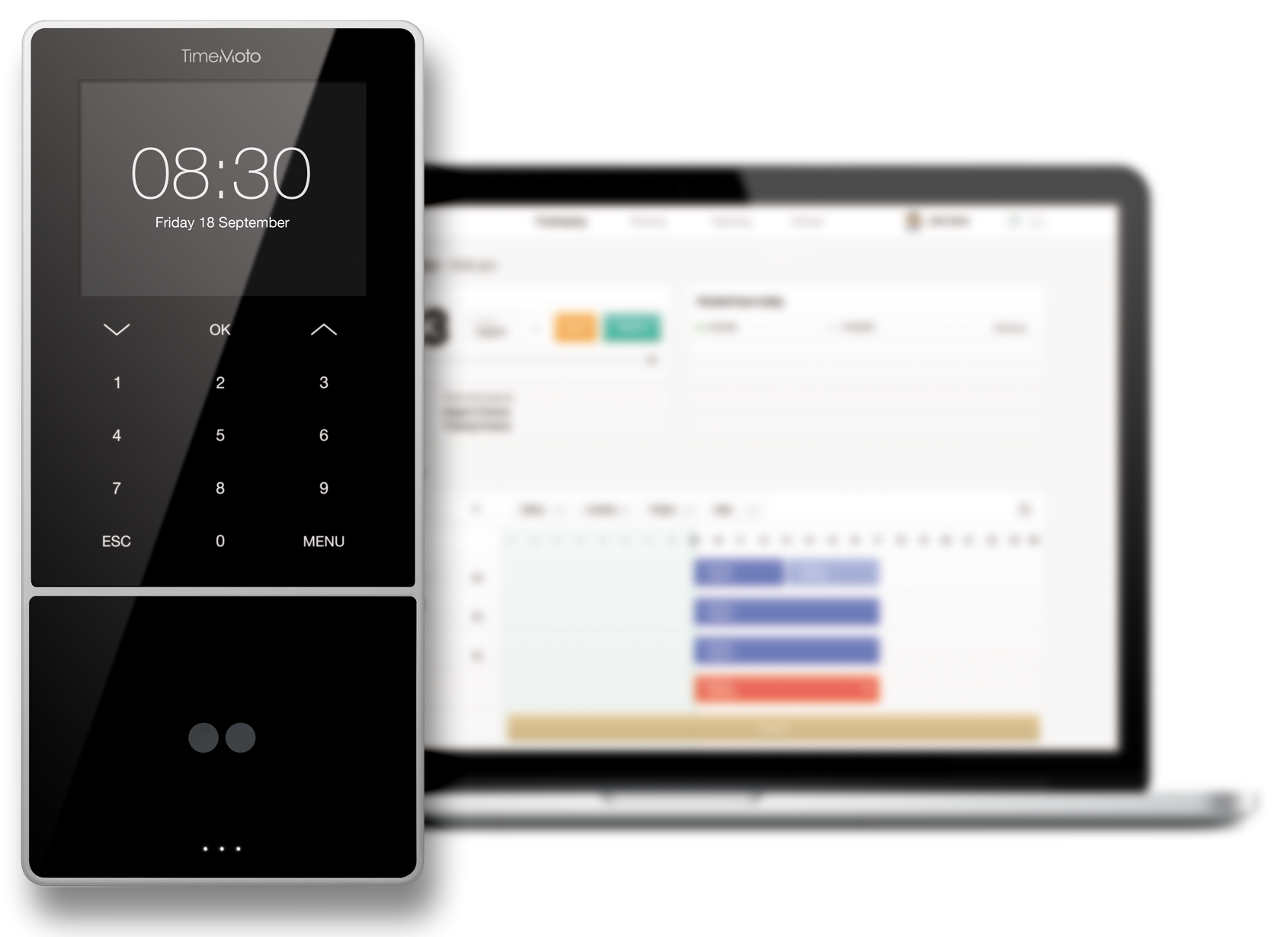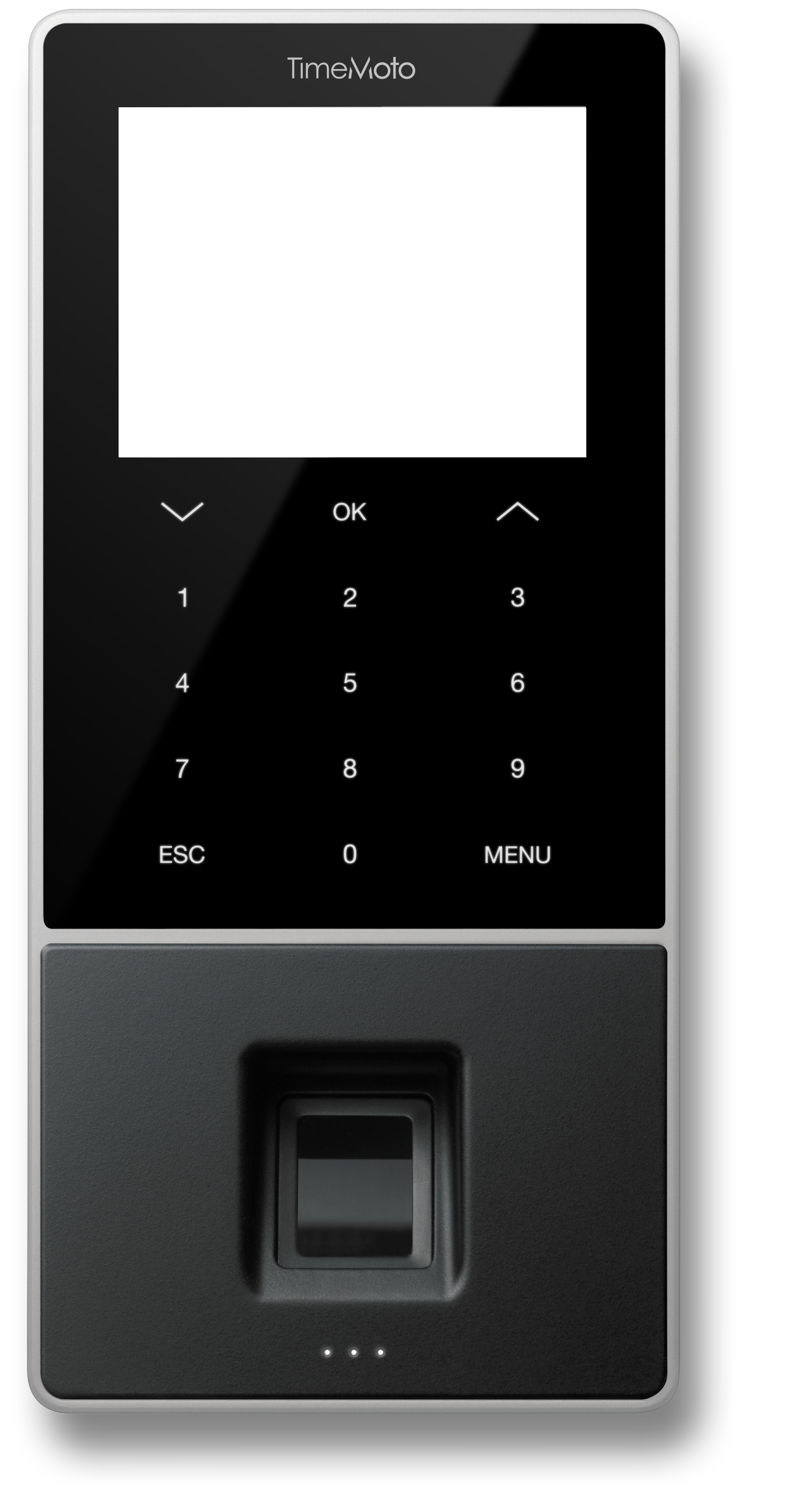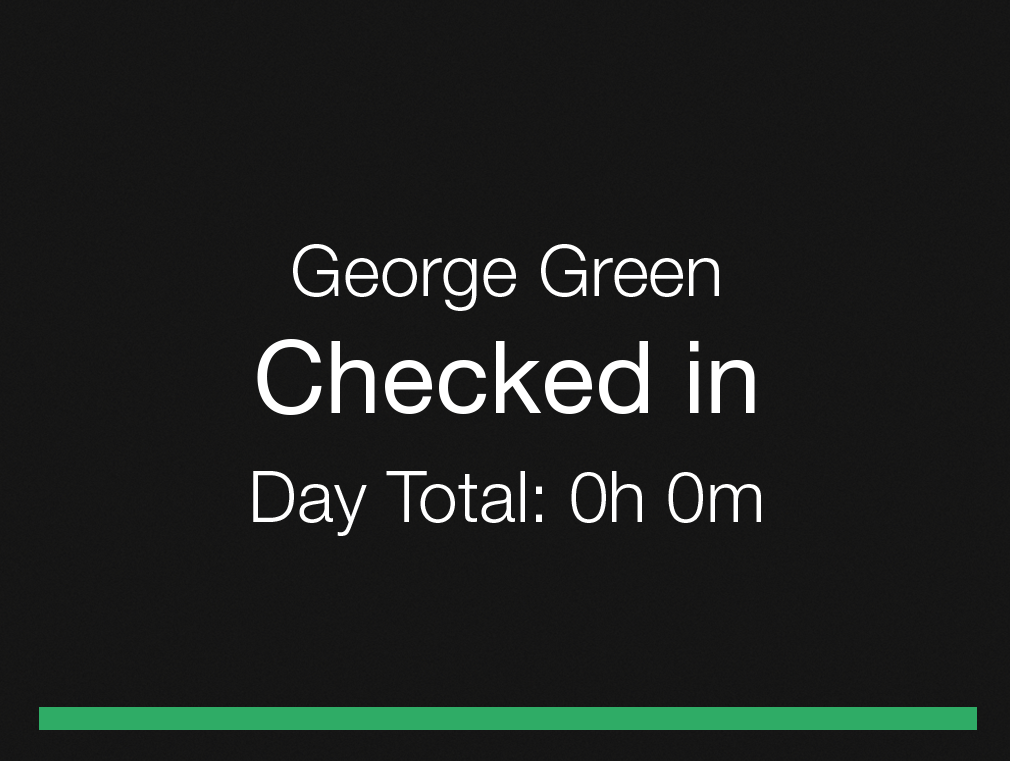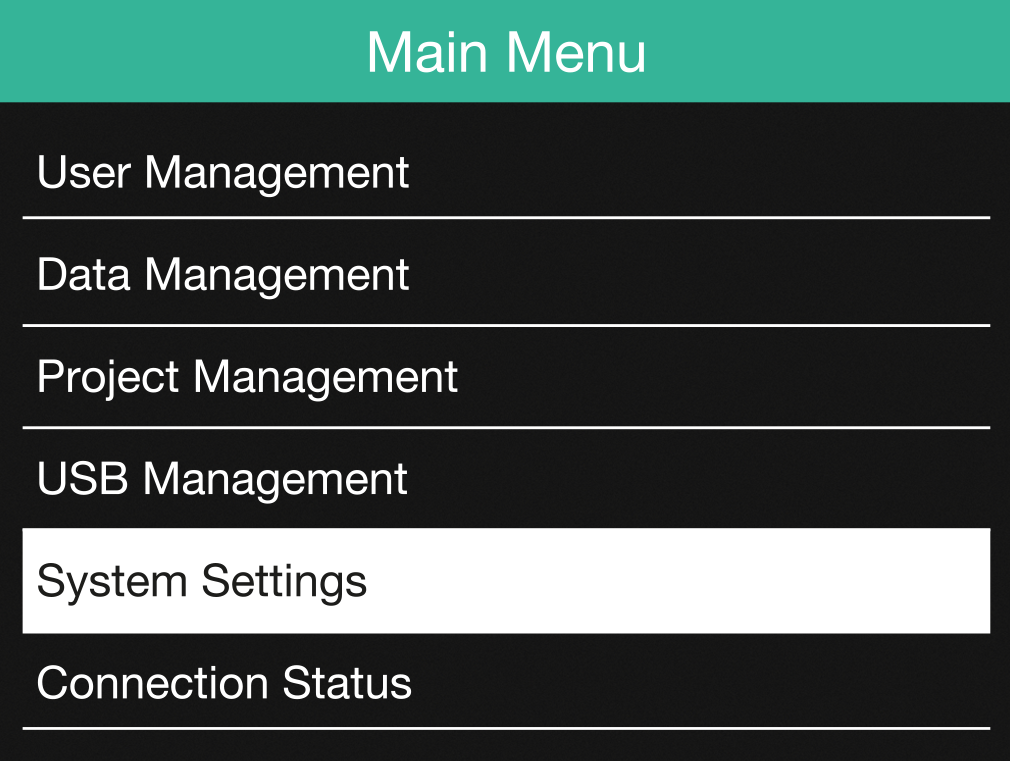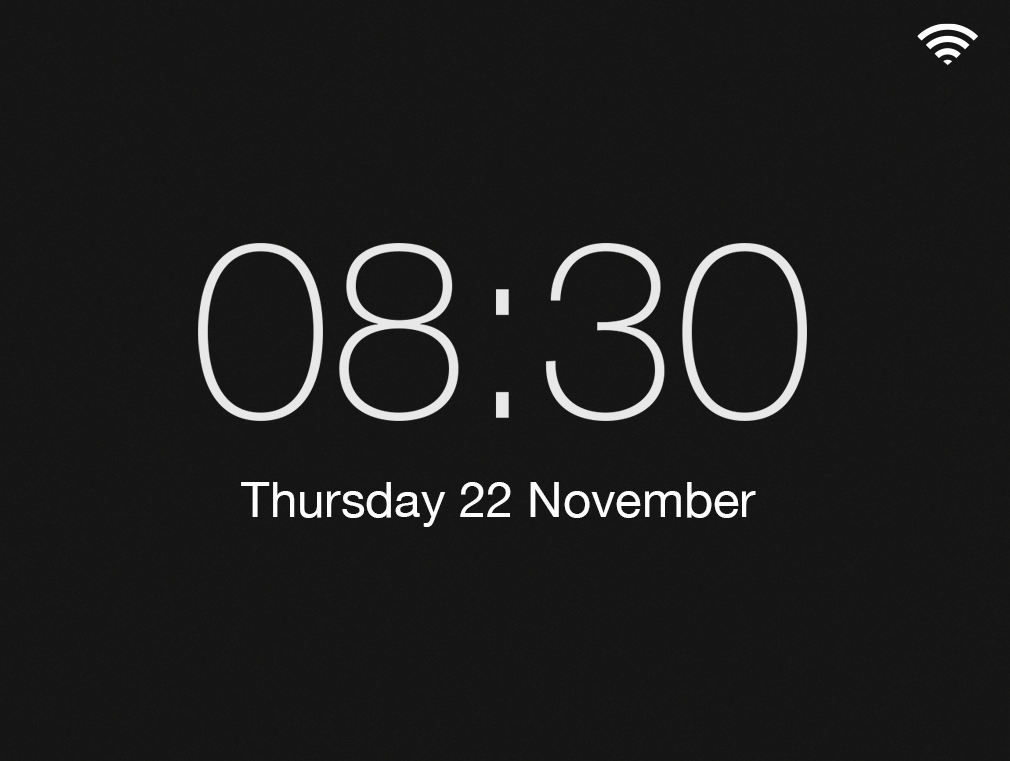 Time registration
Collects and calculates the number of hours worked, project hours, overtime and absence.
Modern design & interface
All TimeMoto clocks feature a sleek and durable design. The smooth glass flat panel display shows information in crisp detail and is very intuitive to use.
Reliable connectivity
Connect your clocking-in devices to your network using Wi-Fi or a LAN. If the network connection is interrupted, the devices will store data securely until connection is restored.
Variety of identification methods
TimeMoto clocks offer a variety of secure and personal identification inputs:
ID and PIN
All clocks features ID or PIN identification giving employees options in how they prefer to clock-in.
Fingerprint recognition
Advanced fingerprint ID technology using encrypted data creates a highly secure and GDPR compatible system which prevents 'buddy punching'.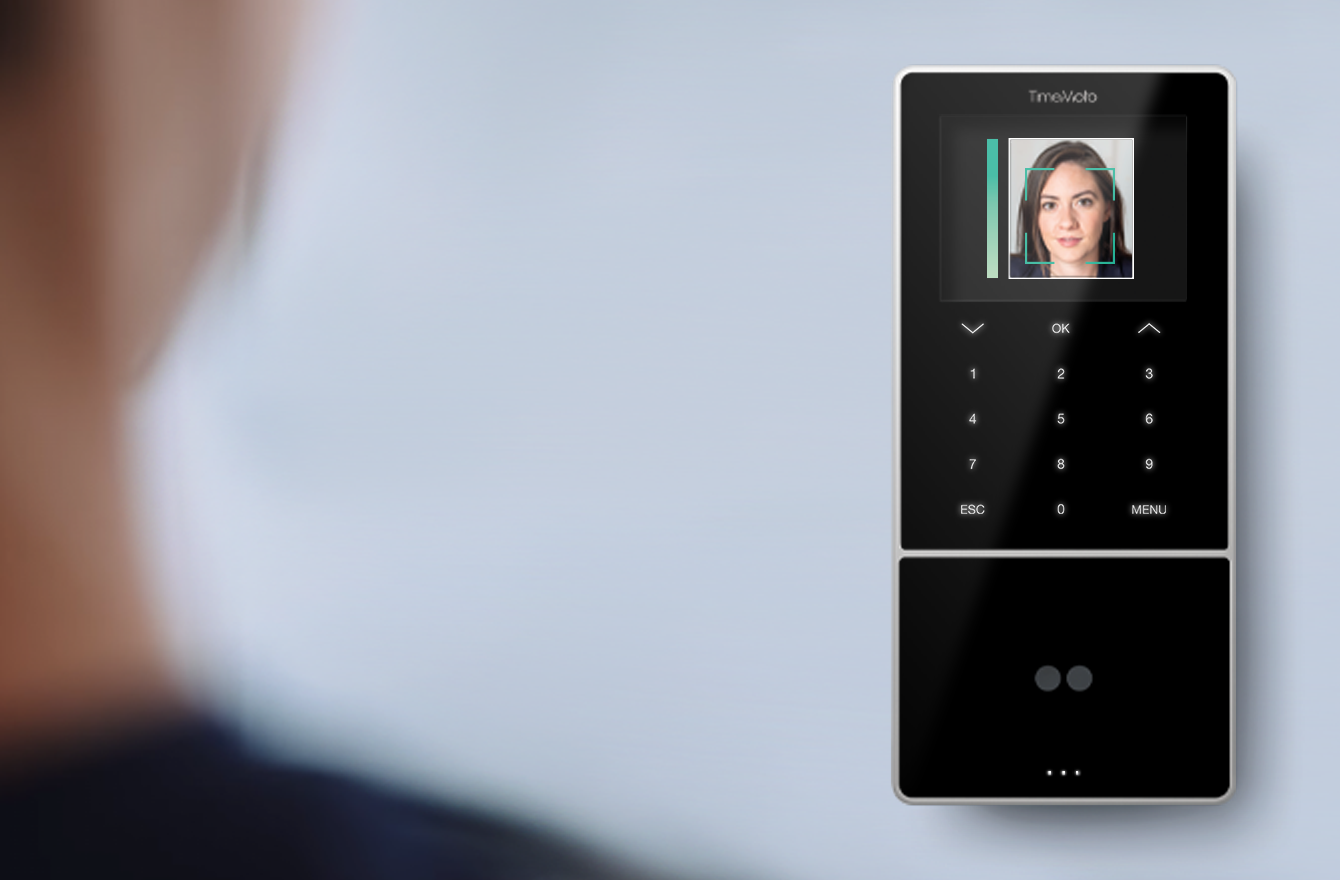 Face recognition
Completely contactless technology, perfect when hygiene is top priority or in environments where employees' hands get dirty.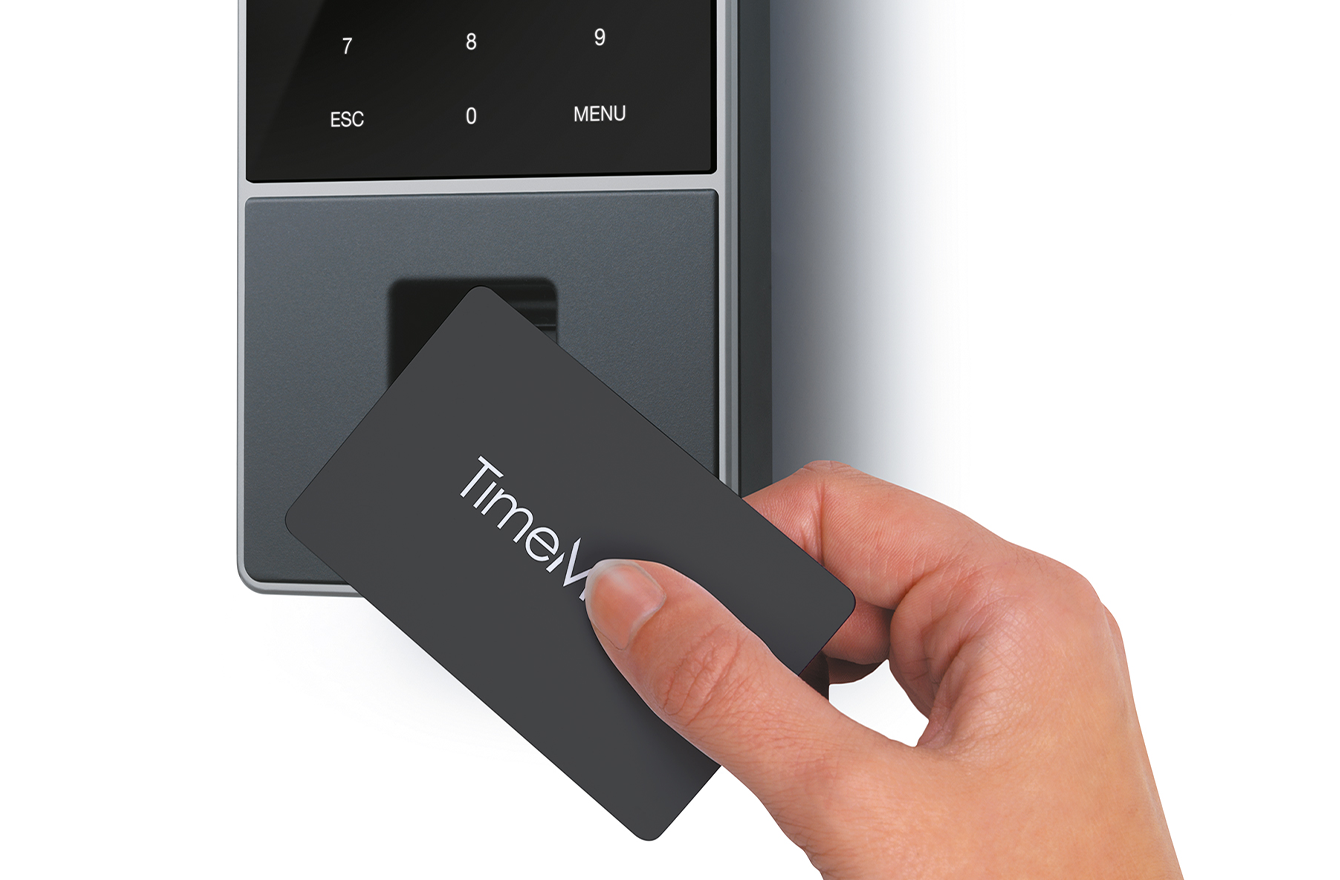 Seamless compatibility

(RFID or Mifare)
TimeMoto products are compatible with identification or tracking protocols such as RFID and MIFARE. So if you already have these in place, your team can continue using the technology they are used to.
3 year
warranty
All TimeMoto clocking-in devices are covered by a
3-year warranty for complete peace of mind.
Satisfaction guaranteed
We guarantee your full satisfaction with a 30-day trial version of TimeMoto Cloud.